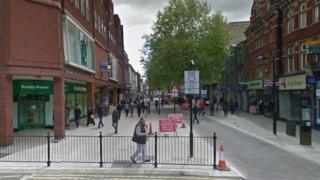 Peterborough couple win £32.5m on National Lottery
A mystery couple from Peterborough have been revealed to have won £32.5m on the National Lottery, but it took them a week to claim their prize.
Camelot, which runs the draw, said the numbers came up in the rollover Lotto on Saturday 13 February.
The organisers said the married couple will go public about their win at Orton Hall, Orton Longueville, later.
Last month, a Scottish couple shared a record £66m jackpot with another winner.
David and Carol Martin, from Hawick in the Scottish Borders, won £33,035,323 in the draw on Saturday 9 January following 14 rollovers.
The other winner asked to remain anonymous.
The draw the Peterborough couple won followed nine rollovers.
For more on this and other stories, visit the BBC Cambridgeshire Live page