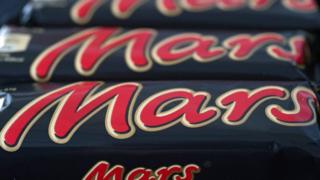 Mars has widened a chocolate recall to 55 countries – including UK
Chocolate maker Mars has widened its recall of chocolate products to 55 countries.
In the UK the products affected included funsize Mars and Milky Way bars and certain kinds of boxes of Celebrations.
It comes after bits of plastic were found in a product.
The products involved were made at a factory in the Netherlands and have best before dates from 19 June 2016 to 8 January 2017.
The US company has not said how many bars are affected or how much the recall will cost it.
A full list of products affected can be found on the company"s website, www.mars.de, but that address appeared not to be responding on Tuesday afternoon.
The company said in a statement: "With this recall, we would like to prevent consumers who have purchased one of the above-mentioned products from consuming it."