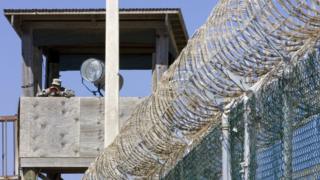 Obama in bid to close Guantanamo prison
The White House has revealed its plans for closing the controversial Guantanamo Bay detention facility, one of the president"s long-term goals.
The Pentagon has proposed transferring the remaining 91 detainees to their home countries or to US military or civilian prisons.
But Congress is deeply opposed and expected to block the move.
The prison costs $445m (£316m) to run annually and closing it was an early promise from President Barack Obama.
Senior administration officials told reporters on Tuesday that closing the prison is a national security imperative.