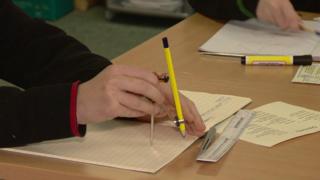 Poor GCSEs could kill Northern Powerhouse hopes, Ofsted chief warns
Failing schools risk causing plans for the government"s so-called Northern Powerhouse to "splutter and die", the Ofsted chief has warned.
Secondary schools in Liverpool and Manchester are "not firing on all cylinders" due to deteriorating GCSE performances, Sir Michael Wilshaw said.
This could result in a "lack of skills" for the northern economic growth plan, a letter from the watchdog said.
Manchester City Council said "measures are in place to overcome the dip".
Liverpool City Council has yet to comment.