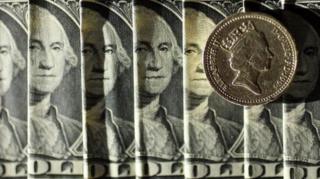 Pound fragile against the dollar on EU referendum
The pound fell against the dollar on Tuesday following a day of steep falls driven by uncertainty over Britain"s membership of the European Union.
Sterling was trading at $1.4124, down a touch from a close of $1.4135.
London Mayor Boris Johnson"s decision to join the campaign to leave the EU raised expectations that the results of the June referendum would be close run.
The pound was little changed against the euro at €1.2819.
The euro was weakened due to a 1.7% fall in fourth quarter German exports.
Tobias Davis, head of corporate treasury sales at Western Union, said: "Where sterling goes from here is the $64,000 question.
"In the immediate term, I cannot see it retracing back towards the $1.4250-$1.4300 level. But no-one wants to have to buy the dollar at these levels."