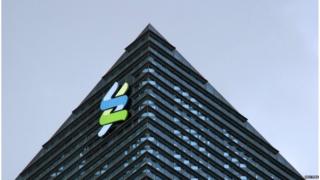 Standard Chartered shares slump on shock loss
Shares in Standard Chartered plunged on Tuesday after the Asia-focused bank revealed a $1.5bn (£1.1bn) loss.
Chief executive Bill Winters, who took over from Peter Sands last year, described the performance over 2015 as "poor".
The bank will take a $4bn charge on writing down the value of its loans, driven by falling commodity prices and deterioration of Indian markets.
Shares in the bank tumbled by 9.6% to 399.3p in early trading.