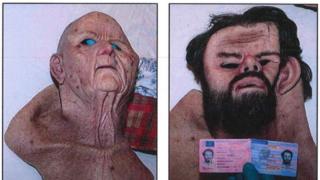 Swedish doctor given 10 years for bunker kidnapping
A Swedish doctor has been sentenced to 10 years in jail after being found guilty of kidnapping a woman and keeping her in a bunker for six days.
Martin Peter Trenneborg had admitted kidnapping her but denied and was acquitted of rape.
Dubbed the "Swedish Fritzl", he had planned to hold her captive in the purpose-built bunker for years.
The 38-year-old abducted his victim after meeting her for a date in Stockholm last September.
Arriving at her home with champagne and gifts, he drugged her with Rohypnol-laced strawberries dipped in chocolate before kidnapping her.
He used a wheelchair to transport her as well as two rubber masks, of a bearded man and an older woman, to hide their identities, driving her about 350 miles (560km) to his home near Kristianstad in southern Sweden, prosecutors said.
He held her in a soundproofed cell at his home.
The case compared with that of Austrian Josef Fritzl, who kept his daughter locked up in a cellar for 24 years.