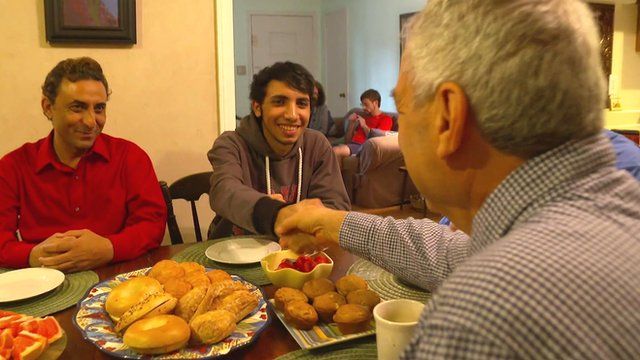 US election 2016: When a Trump supporter met a Muslim refugee
23 February 2016 Last updated at 04:15 GMT
Donald Trump"s call for a temporary ban on foreign Muslims entering the US may have caused controversy around the world, but it"s been popular with many conservative Americans.
The frontrunner for the Republican presidential nomination says it"s a matter of security. His critics warn it"s a bigoted proposal that plays on voters" ignorance about the religion.
The BBC"s Rajini Vaidyanathan went for an unlikely brunch with a Donald Trump supporter, a Muslim refugee from Syria and the Alabama pastor who is trying to bridge the divide.
Join the debate over divided America at bbc.com/US2016live.
Produced by Sarah McHaney; filmed and edited by Pete Murtaugh.