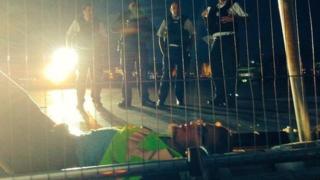 Heathrow activists "people of real conscience"
Thirteen climate change activists whose protest at Heathrow caused 25 flights to be cancelled have been described as "people of real conscience".
The barrister representing four of the activists said the group had acted on "deeply-held beliefs".
They are awaiting sentence after being found guilty of aggravated trespass and entering a security-restricted area.
During their trial the court heard their actions caused "astronomical" costs and disruption.