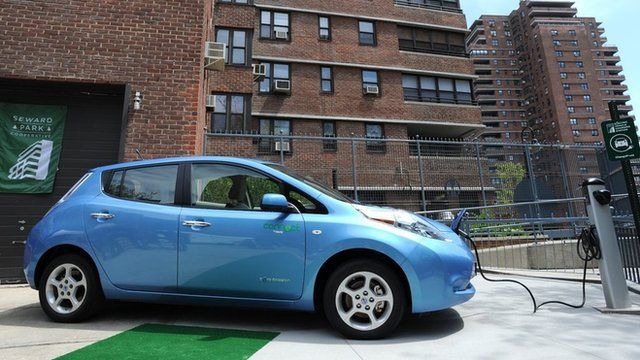 Nissan Leaf "security flaw" exposed by security expert
24 February 2016 Last updated at 17:19 GMT
A leading cybersecurity expert has warned that hackers can hijack some of the Nissan"s Leaf electric cars systems relatively easily.
Troy Hunt says a flaw with the vehicle"s companion app means attackers can use a web browser to turn on the vehicle"s heat and air conditioning systems and steal data about recent journeys.
He said this could allow them to run down its battery, although he stressed they could affect its driving controls.
His blog tells Leaf owners how they can protect themselves.
Nissan has yet to respond.