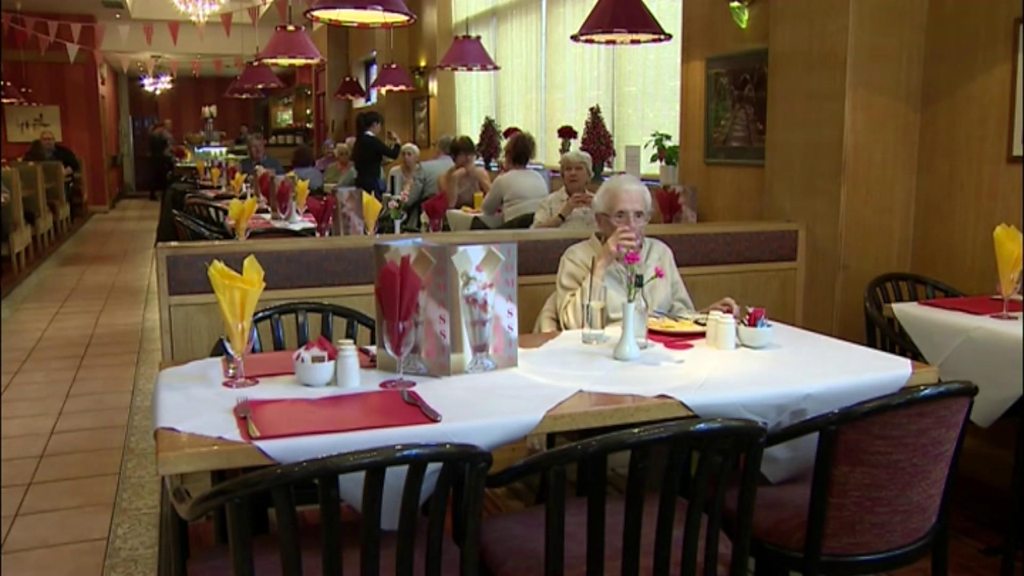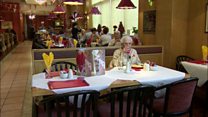 Southend woman stuck in bath for four days
17 October 2016 Last updated at 18:55 BST
An 86-year-old woman who was stuck in her bath for four days was rescued after a waitress realised she had not come in for her usual lunch and wine.
As first reported by the Southend Echo, Doreen Mann became stuck in her bath and kept herself warm by topping it up with hot water.
Fortunately, Sonia Congrave, 39, became concerned when Mrs Mann did not appear at Tomassi"s cafe for a couple of days.
Police were called and were able to rescue her.