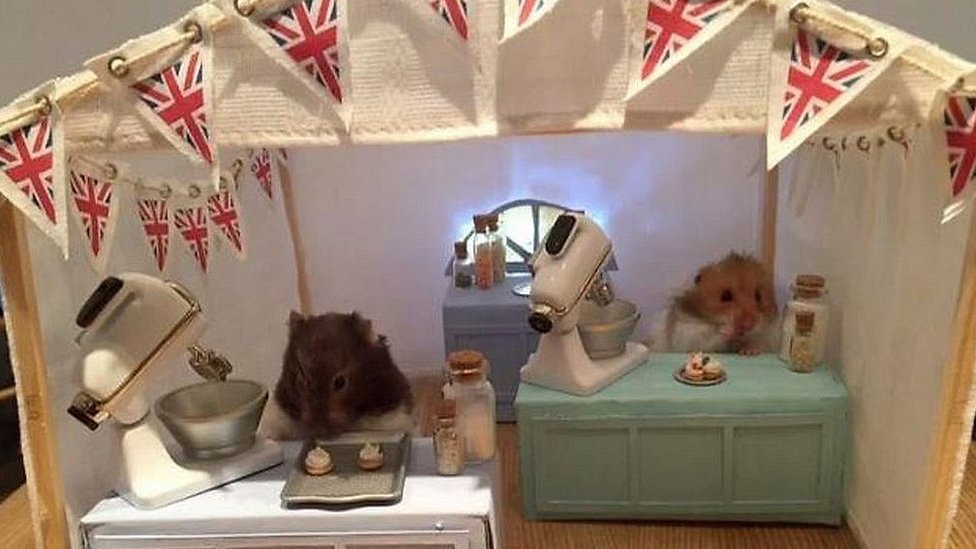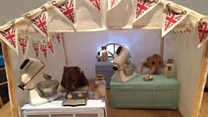 Great British Bake Off set recreated for hamsters
18 October 2016 Last updated at 15:30 BST
Up to 20 miniature sets, including the Great British Bake Off tent, have been made by a doting pet owner for her hamsters.
Beverly Borrill, from Wiltshire, spent 18 months constructing tiny snooker tables, ballet studios, swimming pools and saunas for her six Syrian hamsters.
Mrs Borrill said her next project would be the set of Strictly Come Dancing.