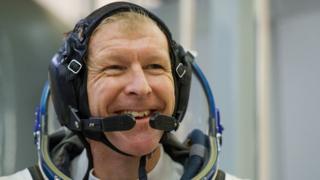 Space rocket booster deal for east Belfast company Thales
A Belfast-based factory is to be the first in the UK to make electric-powered rocket boosters for the space industry.
The new work for Thales in the east of the city, is also delivering a jobs boost.
Details of the contract will be made public later. Astronaut Tim Peake is in Belfast for the announcement.
It is expected to be made by First Minister Arlene Foster.
Invest NI are understood to be grant-aiding the expansion.
Thales, a French company, currently makes missiles in Northern Ireland for the defence industry.