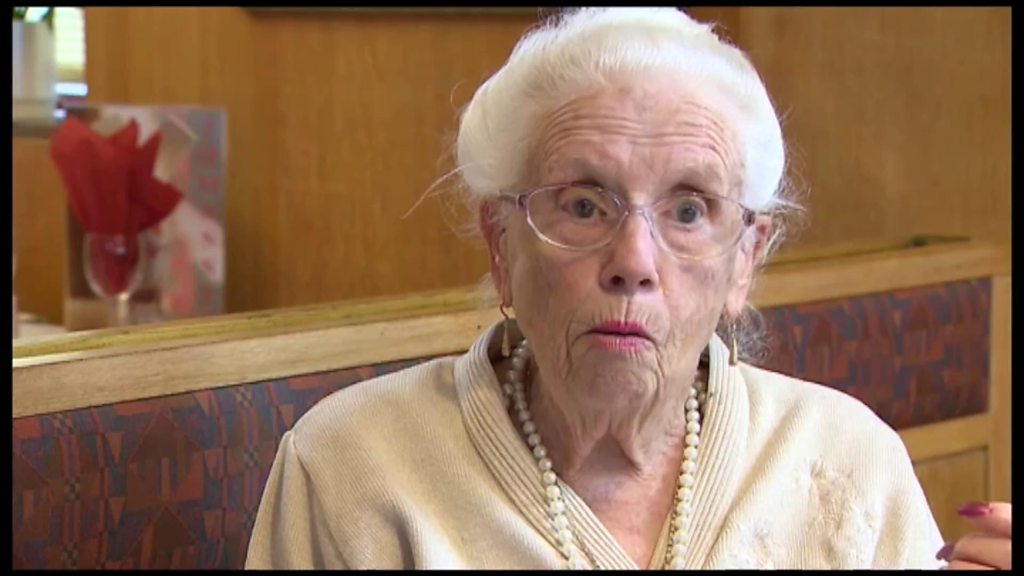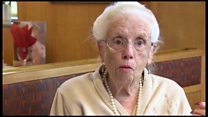 Southend woman stuck in bath "kept calm" for four days
18 October 2016 Last updated at 09:37 BST
An elderly woman, who was stuck in her bath for four days, says she managed to survive the ordeal by "keeping calm".
Doreen Mann, 86, was rescued after a waitress at Tomassi"s – her regular restaurant in Southend – noticed she hadn"t turned up for lunch for a few days and alerted the police.
Now Ms Mann has been bought a mobile telephone for any emergencies.