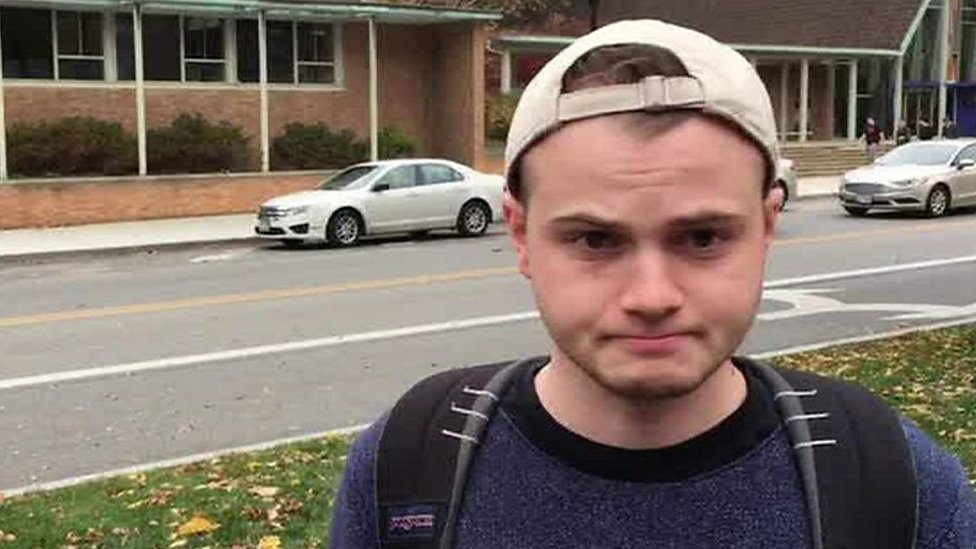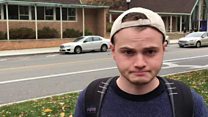 Ohio campus attack: Students describe what they saw
28 November 2016 Last updated at 23:37 GMT
Students have described an attack at Ohio State University, which injured 11 people.
US officials say attacker Abdul Razak Ali Artan, 18, was of Somali descent and a student on campus.
One student said he thought it was a car accident until the driver got out and started stabbing people, while another said his friends had been hurt.