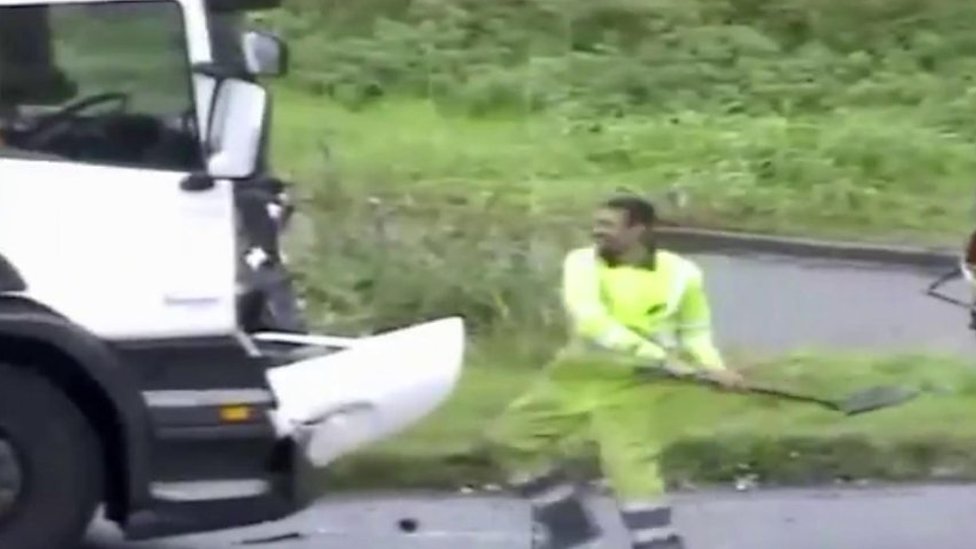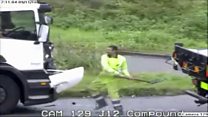 M62 "road rage" driver attacks lorry with spade
29 November 2016 Last updated at 14:50 GMT
Police have released CCTV footage of a terrifying "road rage" attack in which a lorry driver"s cab was attacked by a fellow motorist brandishing a spade.
The incident happened about 12:00 GMT on 9 November on the M62 in Eccles, Greater Manchester.
It took place after a collision between the two vehicles near the M60 junction.