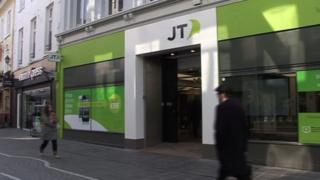 Ship"s anchor severs Jersey"s undersea internet cables
A ship dragging its anchor on the seabed in the English Channel cut the three main internet cables to the Channel Islands overnight.
Broadband speeds are expected to be slower as a result and telecom company JT said it could take up to a week to repair.
The company said engineers have already been dispatched to repair the cables.
All communications traffic from JT, the main operator in Jersey, is going through a single link to France.
More on the internet cable link being cut and other stories
Daragh McDermott, Director of Corporate Affairs for JT, said: "With all traffic now using this connection, customers may notice some impact on services.
"It is exceptionally unlucky and unprecedented for three submarine cables to the UK to be cut in the same day."