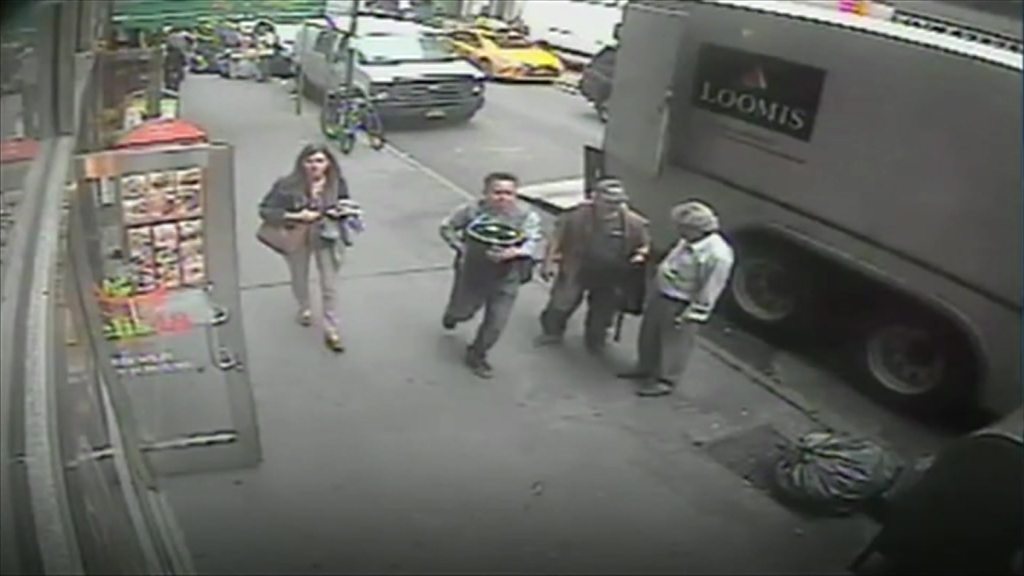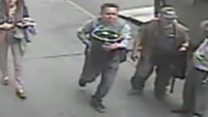 Million-dollar bucket of gold stolen in NY
30 November 2016 Last updated at 20:10 GMT
Police say a New York man made off with a bucket filled with gold flakes valued at around $1.6m (£1.2).
The unidentified man waited until the security guards were distracted before grabbing the gold off the back of a security van parked in Manhattan.
Police believe he has fled to Florida.