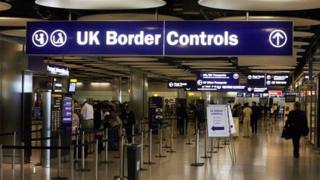 Immigration reaches record high
Immigration to the UK has risen to a record level with 650,000 migrants in the year to June, the Office for National Statistics has said.
There was also a record number of EU citizens coming to live in Britain with the figure standing at 284,000.
Net migration – immigration minus emigration – was 335,000.
Most of the period covered by the figures was before the EU referendum.