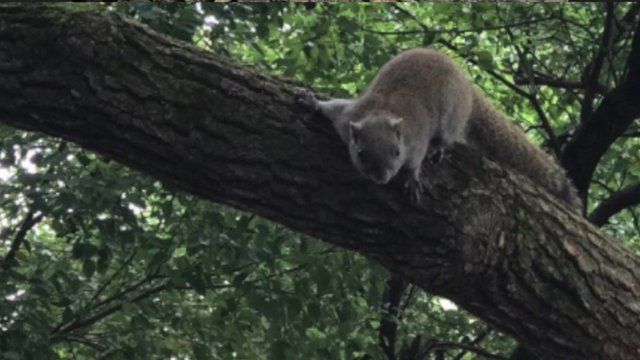 "Over-fed" squirrels at China tourist spot
1 December 2016 Last updated at 06:36 GMT
Pictures of chubby squirrels reaching eagerly for food at have been trending on Chinese social media this week.
The first pictures emerged from West Lake, a major tourist spot in Hangzhou.
But the story also made it to mainstream media, with warnings to tourists over-feeding the animals could affect their reproductive capacity, and their ability to hide as prey.
Video produced by Jilla Dastmalchi and Kerry Allen